Large Capacity

Developed based on a 2T platform, with the industry's largest capacity routing line cards (480G) plus large capacity Network Address Translation (NAT) service line cards (160G).

High Reliability

Stable operation of services is guaranteed with device-, network-, and service-level reliability and innovative multiple-device hot backups.

Full-Service Access

Unified platform for user access and management with full support for various access services, including IPoX, PPPoX, 802.1x, and web authentication.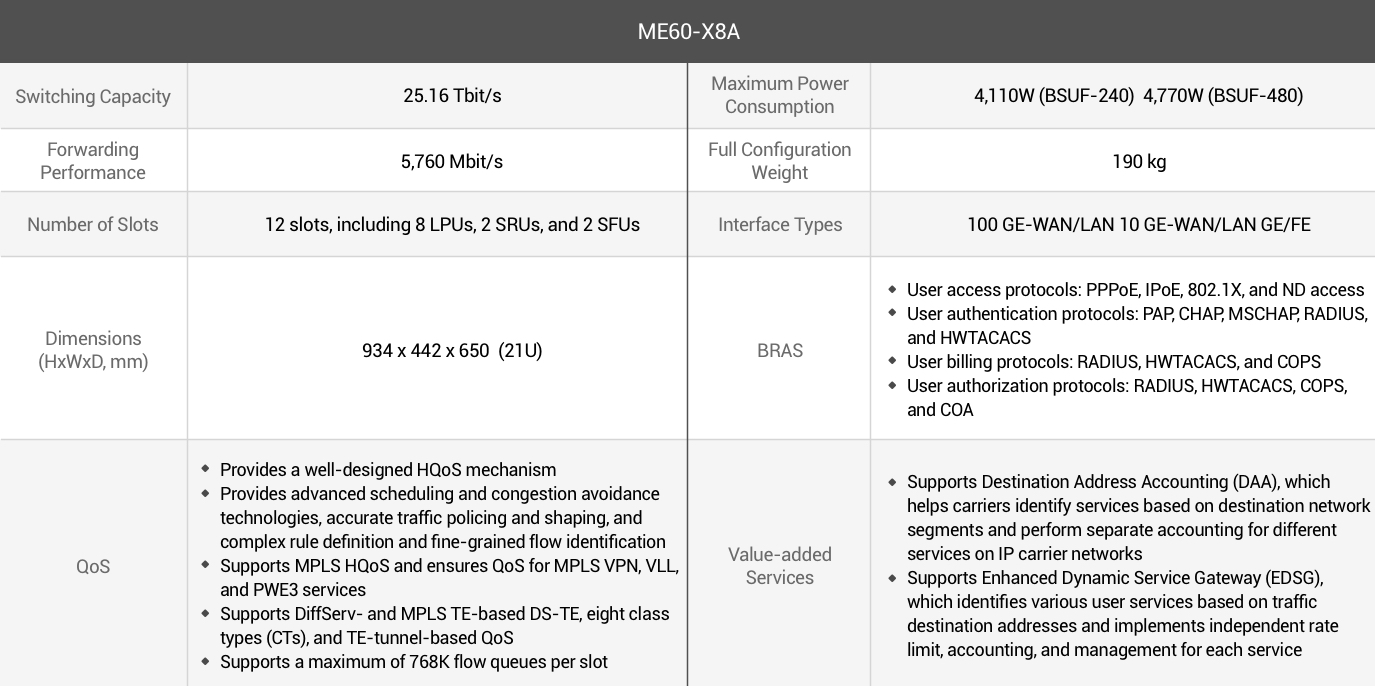 Public Patch And Service Package